We had a dream: to bring exotic butterflies to Northern Michigan, and to provide a form of entertainment that was closer to nature. To curate a feeling of togetherness. A mix of nature, science, art, and peace.
Wings of Mackinaw Butterfly Garden officially opened in 1997 in Mackinaw City. In 2001 the exhibit moved to Mackinac Island—the unique, wild nature of this historic place is a welcome home for our colorful, flying friends.
Today we still work with the same butterfly farms we met over 25 years ago, generations of families that have raised butterflies all over the world. They are resilient farmers, contributing to new life cycles without changing the natural order of things. We also try, and pay tribute by planting milkweed and (hopefully!) helping to raise new Monarchs.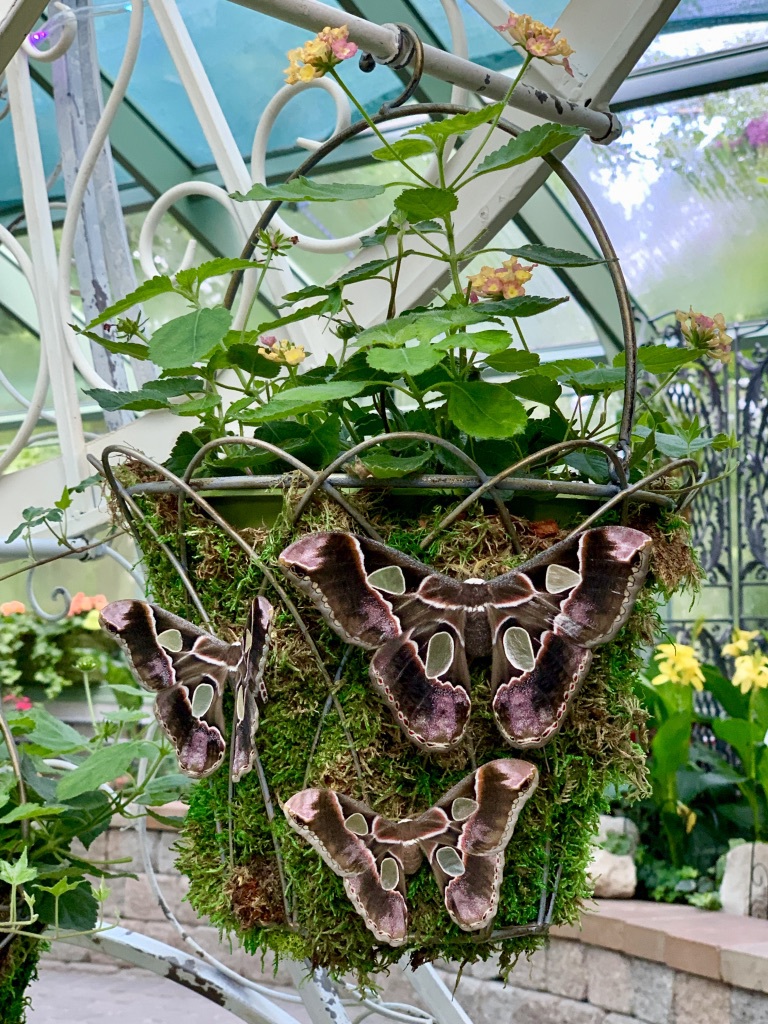 Our founders have come to love and appreciate the complexities of even the most delicate insect, and we hope to share that knowledge and beauty with generations to come. Never forget to look up—an unforgettable butterfly might be just overhead!
We are located at Surrey Hill, and Wings of Mackinac is an added experience to the island's carriage tour. We are just a fifteen-minute walk from downtown, or a quick bike ride.
Surrey Hill is full of charming souvenir shops, food courts, outdoor spaces, the Grand Hotel stables with antique carriages, and Wings of Mackinac Gift Shop and Conservatory.
For additional information about us, read the article Q&A with Wings of Mackinac Island.
"Wings of Mackinac tries to make the conservatory a tropical environment that is both friendly to the butterflies and an enjoyable experience to the public. All ages can enjoy seeing hundreds of tropical and native butterflies beautifully dancing among lush plants, water fountains while sitting and taking in the gorgeous scenery around you and witnessing this unbelievable display of butterflies flying all around you."
-Marie Hulett
Beautiful and graceful, varied and enchanting, small but approachable, butterflies lead you to the sunny side of life. And everyone deserves a little sunshine. – Jeffrey Glassberg