Please complete the Inquiry Form. Ceremonies at Wings of Mackinac can only be performed at 8AM or 6:30PM, outside public hours. Minister Marie Hulett will officiate at your requested time if the Conservatory is available. Wedding size can be up to 40 total. This includes guests and bridal party.
She is also available at other beautiful locations on Mackinac Island.
The wrought iron gazebo centered in the middle of the conservatory is where the ceremonies take place. There is a beautiful water fountain directly behind you as you say your vows.
Background music is played in the background during the ceremony. You are welcome to bring your own playlist and speaker set up. Mackinac also has very talented musicians that can accompany your ceremony.
Seating is provided. Additional decorations can be provided by you but must be approved. Due to the sensitive environment of the butterflies and plants, all decorating is done by the staff at Wings of Mackinac. There is so much color and beauty that extra decorations are not needed.
Morning weddings at 8AM are very beautiful and calm. Butterflies are waking up and it is a very peaceful time of the day. You then have the whole day to start off as a married couple.
Early evening weddings are at six-thirty and are also very beautiful after we closed to the public. Everything is quieting down. You can enjoy a romantic carriage ride after your ceremony and you and your guests can have dinner at one of the many restaurants on Mackinac. So many great restaurants each with their own menu style. It is also fun to just go downtown and celebrate.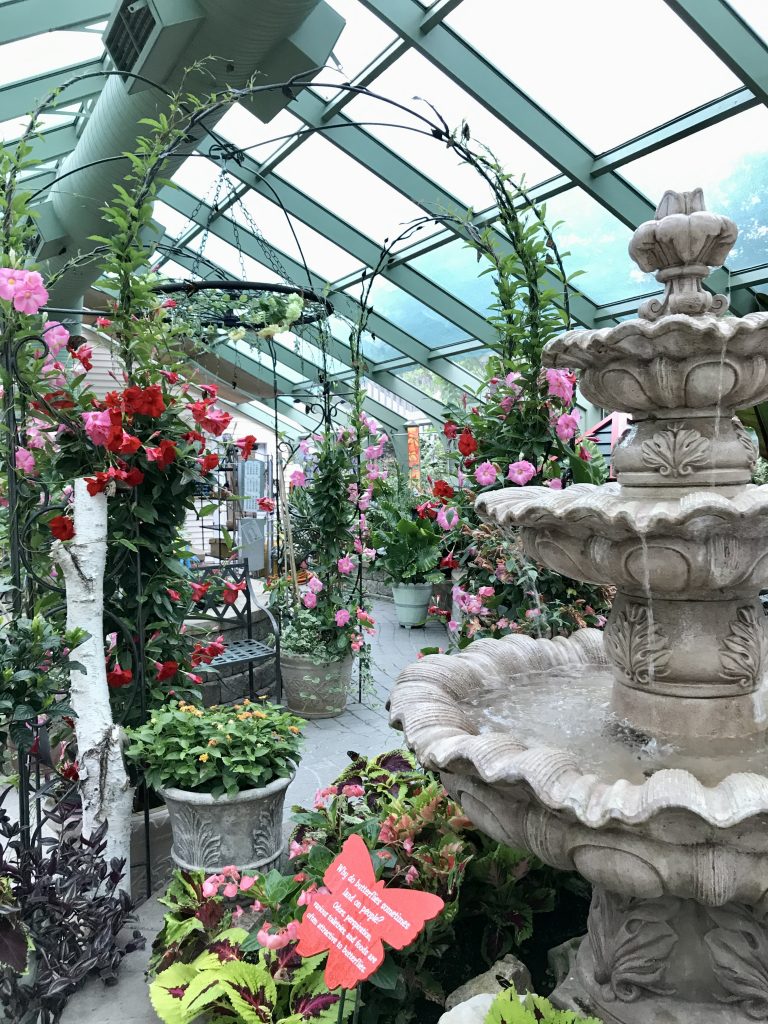 Wedding Packages 1 hour-
Ceremony for bride, groom, and two witnesses.

$450.00

Wedding Packages 1 hour-
Ceremony for 5 - 10 guests

$550.00

Wedding Packages 1 hour-
Ceremony for 11 - 20 guests

$700.00

Wedding Packages 1 hour-
Ceremony for 21 - 40 guests

$850.00

Elopement Package 30 minutes-
Ceremony for the bride and groom.

$400.00

All wedding ceremonies at Wings of Mackinac will be performed by minister Marie E. Steensma (fee included). If you wish to bring your own minister or pastor to perform your ceremony, the fee stays the same.

If a rehearsal is required than an additional $100.00 is added.

Marie is also available to marry couples on other property sites on Mackinac Island.

$250.00 per ceremony
$100.00 for a rehearsal
For more information on weddings please call Marie at 231-881-3530 or email Mariehulett15@gmail.com. For carriage group tours, field trips or bridal carriages call Susan Horn 906-847-3307 or email info@mict.com. More information on Carriage Tour wedding carriages and use of the Carriage Tour wedding gazebo, please visit www.mict.com.
Love is like a butterfly: It goes where it pleases and it pleases wherever it goes. – Author Unknown